Better Mouse Speed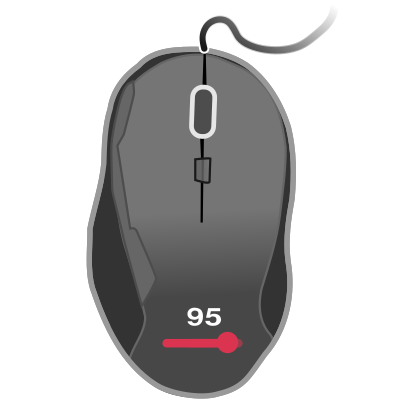 Better Mouse Speed
is a utility for Linux (
GNOME
) that allows a user an easy way to set a
specific
mouse speed. Have you ever set up a new computer and now the mouse feels strange? Have you ever adjusted the slider and now can't get it back to where it was before? Trying to figure out if your mouse speed is exactly the way you've used it in the past by adjusting some featureless slider is frustrating, to say the least.
Better Mouse Speed
allows you to set the mouse speed to number between 1-100. Find your favorite number, save it, and you can set any system back to the same speed.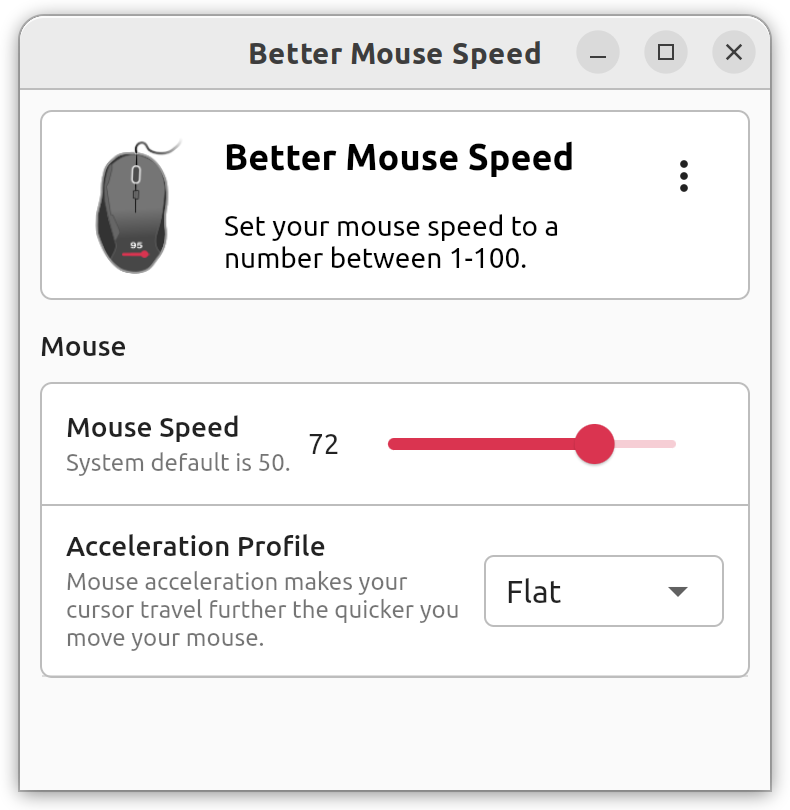 Check out some
screenshots
.
What mouse speed is this?